;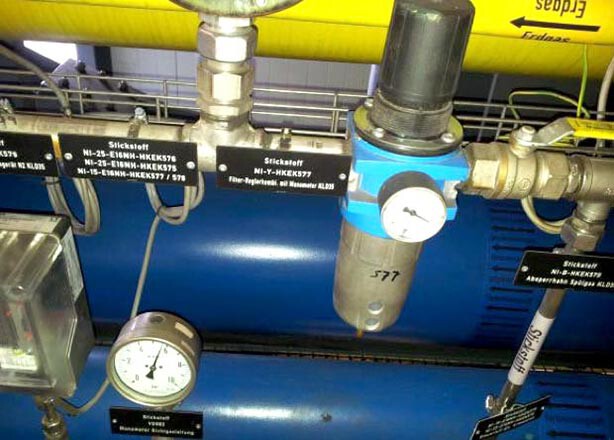 Fast and Direct Spare Parts Service

We supply you with the required spare parts, fast and uncomplicated. Our employees provide you with personal support to ensure a trouble-free process and on-time delivery.

We assure fast availability of the right spare parts.

All spare parts and components are OEM quality and state-of-the-art.

Whether these are standard parts or plant-specific production parts: our service covers all competences.
Spare parts management & advice
We support you in the supply chain management of spare parts.

The inventory analysis and improvement of warehousing optimizes your purchase with respect to quality and price.

The analysis includes the following items:

Compilation and identification of inventory
Assessment and condition of spare parts
Recommendation for warehousing with respect to quantity, critical spare parts, delivery time, etc.

These measures will reduce your tied-up capital and increase plant availability.
Erection
Steel construction and process equipment

Our site supervisors monitor the construction progress from the beginning of the measuring of the foundations and erection of the transformers, to the final acceptance.

For assembly, we use certified specialists who have proven experience in the respective region and application.

For the management of our construction sites, we have SCC certificates and our own qualified personnel.
Commissioning
Monitoring of trends, signals, status, and error messages

After completion of the assembly work, the signals are checked, the drives are tested, and the system is put into operation on single drive level, and later in automatic mode. For this we have developed digital twin and virtual commissioning.

Our supervisor coordinates the execution of tests and documents the results in reports, using our new commissioning app.

After successful cold commissioning, the hot commissioning is followed by material. After confirming the performance, the system will go into commercial use.
Modifications and Upgrades
For a longer life cycle we offer service for both
single plant components and
the entire plant
We analyse your production process with respect to
production capacities
plant availability
maintenance expenses
planned downtimes
Our goal is
better plant availability
reduction of unplanned downtimes
minimization of maintenance expenses
Küttner is familiar with your plant technology and has experts in a broad range of disciplines.
Feel free to contact us.