Industry 4.0 • The digital factory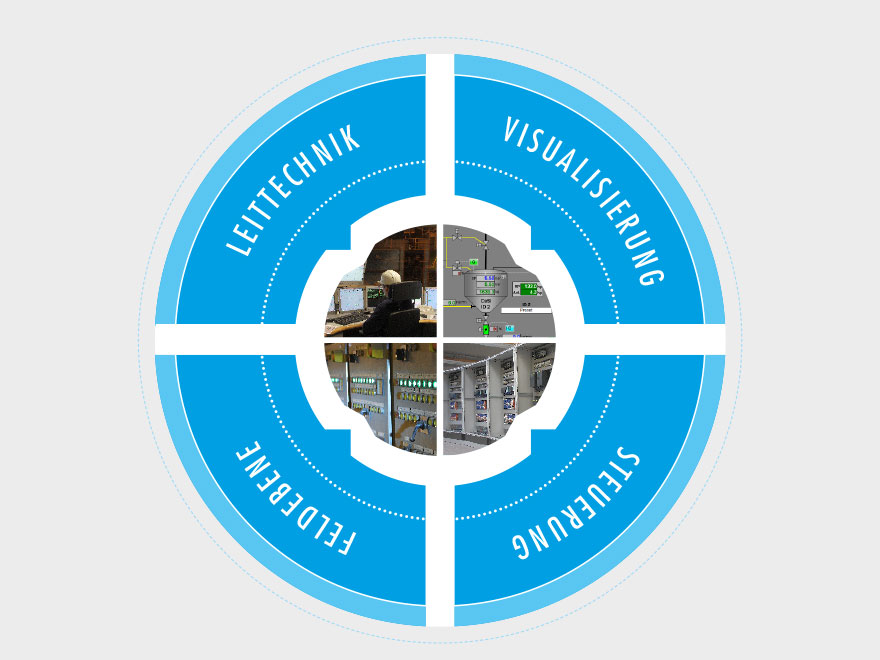 We have been a specialist in automation and database systems for decades and have in-depth knowledge in the field of production processes of the manufacturing industry. Already today our vendor-independent applications are efficient industrial 4.0 solutions at the interface between production plant and database.
---
The networking of all processes
Reliable data collection with centralized management and real-time processing are indispensable fundamentals of modern planning systems in the context of industry 4.0. Küttner Automation implements this connection, ensures the quality-compliant planning and control of all processes as well as high-performance, secure data management. In this way, we guarantee maximum networking of production planning, quality control, product tracking and logging.
Individual and from a single source
Your individual industrial 4.0 solution from Küttner includes planning, electrical and mechanical implementation, installation of the network and computer systems as well as the programming of the control systems and database systems and a final commissioning including after-sales service.
Thanks to our specially developed simulation, we are able to analyze your entire plant including data flow before commissioning. This complete approach represents a consistently high quality and maximum compatibility along the value chain.
---
Digital Operations
Machine learning | Data Mining | Artificial Intelligence
As a partner to the process industry, we repeatedly find that these complex processes can not be captured in simple rules or physical models. The reasons for this can be found in the high number of influencing factors, the constantly changing framework conditions, the high dynamic of the process changes in terms of optimization, products and plant condition, as well as the high demands placed on the necessary knowledge to build these models.
Our many years of know-how in the process industry in combination with the appropriate plant technology as well as our data analysis know-how, we combine with to your requirements adapted automation systems for your digital operation solution.
We satisfy the dynamics of process changes with self-learning systems. For example, creeping changes in raw materials or changes in the implementation of new plant technology are recorded. The corresponding models of the production processes, their database and thus also their prediction and control rules adapt. Due to the continuous build-up of additional process data, revised pattern recognition and continously revised control rules a self-learning automation system is set up.
Together with you, we will exploit the enormous potential hidden in your huge amounts of data.
---
Predictive analytics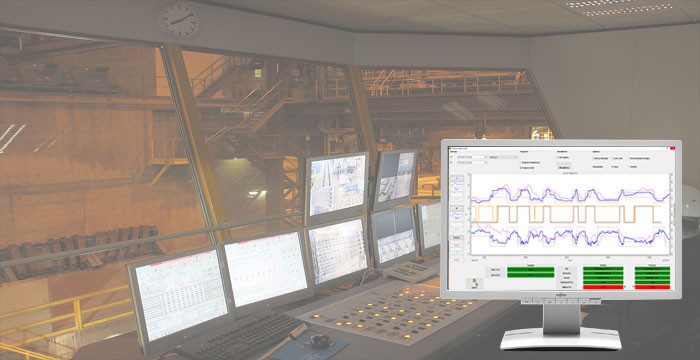 Tap into your own knowledge: How to derive future events from existing data wit our help
Increase product quality or yields by using data? Determine downtime of plant components to in advance? Predict the development of carbon and silicon content in molten iron? Such things are possible – without hocus-pocus but mathematically founded!
The possible applications of predictive analyses are manifold and, strictly speaking, not a new invention. Today, however, modern technologies make it possible to capture, structure and analyze enormous amounts of data. Predictive analytics is based on data mining, the systematic application of statistical methods to large data sets with the aim of identifying correlations and trends. The central task of predictive analytics is to identify trends, to identify developments and problems of the future on the basis of data patterns. Statistical algorithms and machine learning ensure that on the basis of this historical data, future events can be predicted with sufficient accuracy. Would you like to raise your data treasures? Then you need a specialist who understands your problem, has the appropriate methods and models and can interpret results: Küttner Automation!
Virtual commissioning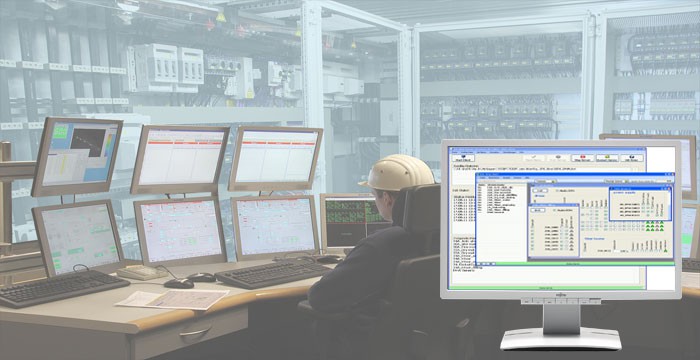 Error-free control software and up to 75% time savings - commissioning made by Küttner Automation
Mechanical conversion, hardware revisions, new linings – for electrical and automation engineered commissioning there is often only a very short periods of time available. Every day counts, every movement has to be done. If errors are found in the automation technology or the control software just at that late time, the project threatens to fail! We have therefore been offering virtual commissioning services for years:
In a simulation environment, all the mechanical, hydraulic, pneumatic and electrical components of the real system are modeled. In this simulation, processes can already be simulated and optimized in advance, errors and failures can be identified, corrected and eliminated. The result: Even before the new system goes "live", all automatic sequences are tested and approved. This procedure even works without the use of real automation hardware! Küttner Automation has successfully used this method in several large-scale projects. Benefit from a commissioning without surprises!
---
Energy / Loadmanagement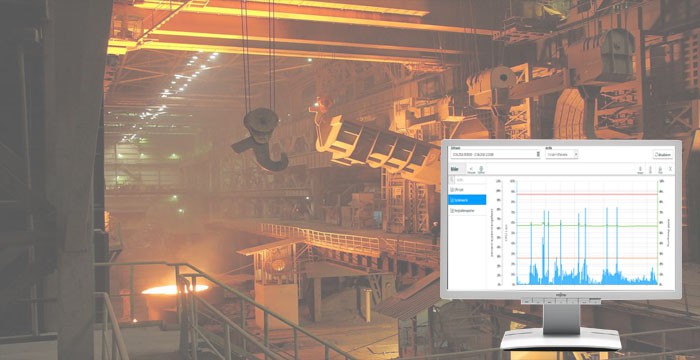 If you want to work energy-optimized, you have to record your energy data and make it transparent - we'll show you how!
The more energy-intensive a production process is, the greater the leverage for cost savings and environmental protection. Both topics are more relevant today than ever before. Sustainable use of energy and resources with reduced CO2 emissions is not only important with regard to legal requirements, but also testifies to responsible action. The complete recording of energy flows is the basis for all optimisation measures:
Only those who know which unit converts how much energy and when, can make a well-founded and informed decision. With the transparency gained, optimization potentials are identified and implemented. The success of the measures can be tracked and documented. Küttner Automation offers you an optimised energy management system for this purpose. It assures your competitive advantage through sustainable use of energy and resources and helps you to meet your sustainability goals. An integrated load management not only protects your aggregates, but at the same time helps to avoid expensive load peaks.
Lifecycle App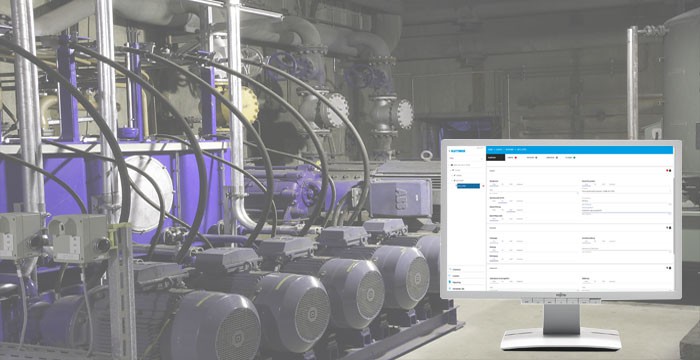 Mobile testing of signals in the field, digital recording, central management and perfect documentation - that's how loop checks are done today!
During the commissioning phase, all input and output signals must be checked. This is the only way to detect physical errors, network or combination problems. Küttner Automation offers a modern solution for this, the IB-App! Instead of lengthy analog signal lists and accompanied unwanted paperwork that goes along with it, we offer a completely digitalized workflow. It ensures that plant constructors and system builders can document the correct installation and assembly without gaps.
Via an app on mobile devices, information about inspection processes can be comfortably obtained and recorded by the on-site installation personnel. A central database system handles the administration and backup of the data. Afterwards, powerful evaluation and reporting tools ensure clear visualization and logging of all processes. This ensures that the status and progress of commissioning are clearly displayed at all times. This transparency and the documentation quality achieved make a decisive contribution to reducing costs, provide regulatory proof and shorten commissioning times.
---
Process simulation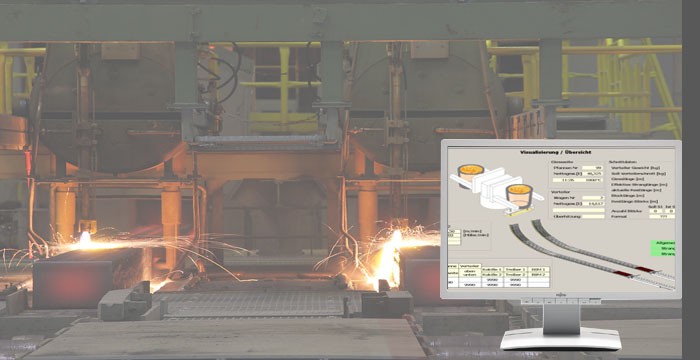 Dynamic simulation models allow process optimization with 100 % safety
The modeling of processes provides the basis for a multitude of advantages: Quality improvement, cost reduction, reduction of downtimes and training possibilities for plant operators. Two steps are necessary: First, our specialists depict the processes from your real plant in a virtual simulation environment using the necessary depth.
Now, operating points can be changed as desired, operating modes can be modified and operator interventions can be tried out – without effect on the real hardware, interruption of production processes or endangerment of personnel and plant! Derive tangible insights from the model and transfer the virtual optimizations into reality.
The result? Concrete advantages:
Early testing of the system – even before commissioning
Acceptance of the plant in the simulation
Process optimization and plant expansion without interrupting production
Faster plant availability through pre-trained personnel
Repeated operator training under real conditions in a safe environment
---