Innovation - a solid basis for our success
We put high demands on ourselves first, because only in this way can we competently meet your requirements. In order to achieve this goal constantly, we regularly develop our technologies further. Staying one step ahead means that we can pass on technological advances to our customers.
This is how we at Küttner define success.
Often our customers come to us with innovative ideas, and are looking for a plant engineer who can implement a metallurgical or new process idea. Then, together we develop process concepts, new applications, and plants - often based on our basic technologies. We work together with experts from well known, project related research institutions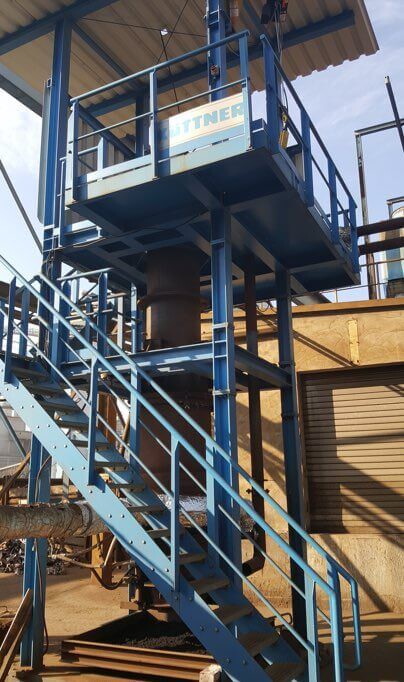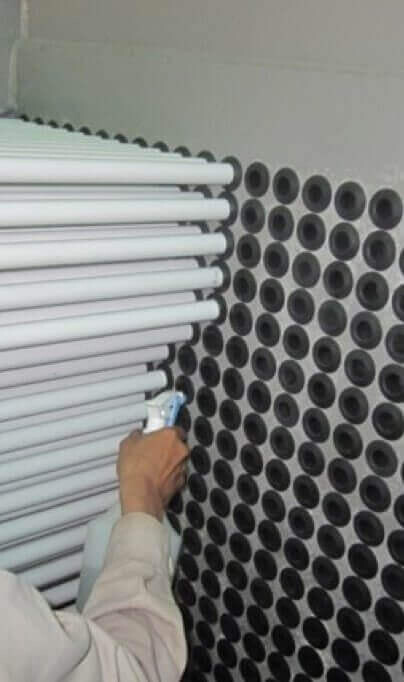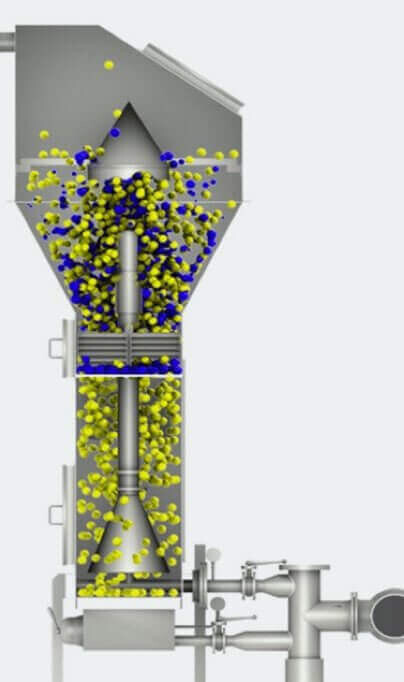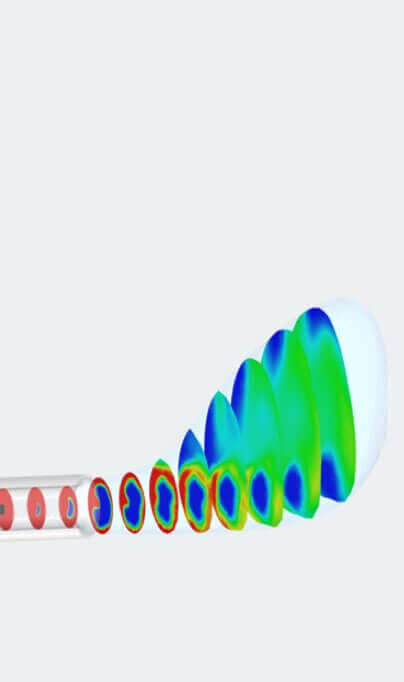 Current examples of innovative process development
Hydrogen reduction - an important contribution to sustainable pig iron production
Further development of our Oxycoal technology, in which not only coal dust and oxygen, but also hydrogen (via coaxial lances), is blown into the raceway of the blast furnace at the same time. This can further increase the injection rate into the blast furnace while reducing the coke rate and reducing CO2 emissions. Overall, there is an even more economical and environmentally friendly blast furnace operation.
Cleaning of heavy contaminants
Development of commercial plant technology for steelmaking from highly contaminated scrap (asbestos, mercury and organics), in which the pollutants are dissolved and slagged, or separated from the process gas. Küttner's teams for metallurgical process development and foundry technology, have taken up the concept of the operator and transferred it via various simulations and operating experience into a safe, environmentally friendly plant technology.
Zero Waste - Close material cycles with metallurgical recycling
Assessment of the suitability of oxide containing residues such as dusts from stainless steel making, FeMn-containing fine ores, and DRI fines, for agglomeration and use in shaft furnaces. Küttner has a network of metallurgical laboratory facilities to study the reduction and strength behavior over time and temperature, and to determine its suitability for use in the OXYCUP® shaft furnace
Relieve landfills by reclaiming return sand
Relieve landfills by reclaiming return sand large quantities today. Küttner has a pilot plant for assessing the application of foundry mixed sands with different bentonite content for sizing of industrial plants. This jet reclaimer is operated with hot air and can adjust the process conditions to the operators sand quality. For a grain sparing, efficient reclamation and thus the best possible protection of the environment.
Use new energy potentials in corrosive media
Due to the development of PTFE coated heat exchangers, large amounts of waste heat from corrosive process gas can now also be used. For example, in large petrochemical plants.
In this way, we contribute to technological progress, the increase of efficiency as well as sustainability and the reduction of carbon emissions.