Process and project development
From the pencil sketch to the finished plant design
Based on a first rough process sketch, alternative process and plant engineering options usually must be explored in order to turn complex raw materials into marketable and lucrative products. This is often a tedious path, through a wide-ranged labyrinth of options.
This path can be mastered in a structured manner with a technically experienced partner. That is why we, together with our customer, develop and evaluate the possible process stages and associated plant solutions in their details. In this way, we can identify the best possible overall plant configuration in terms of technical and economic feasibility. Customers are closely involved in the selection of technical options.
Through concept and feasibility studies, as well as in-depth engineering services, we jointly develop complete plant solutions - technically and commercially completely transparent. At the same time, this will provide us with a sound basis for any necessary financing and subsequent asset realization.

Küttner provides the mutually developed project with well-defined responsibility at a fixed price in a pre-outlined period of time.
Specialist for the engineering and the realization of industrial plants
We have been dealing with various industrial processes since 1948.
Thus, we have developed into a specialist for the construction of the most demanding process engineering industrial plants. We develop the best possible plant technology adapted to the special requirements of our customers. Flexibility, innovation, and no fear of new concepts / solutions are our trademarks. Our claim is to design and build the best possible plant solution for you. This is ensured by our team of highly qualified engineers in process, design, and electrical engineering and project management.
We are highly flexible in meeting your requirements in terms of technology, as well as our depth of performance in the implementation of your task. We also integrate your inventory technology or your given processes and techniques.
Together we work with you to develop the best possible overall package for achieving your goals.

Process optimization
Booster for the economy
Even small targeted measures can help allegedly uneconomic processes to new efficiency.
We look in detail at the processes to be optimized with our customers and examine, for example, metallurgy, thermodynamic or physical processes, and the use of aggregates. The aim is to identify potential for improvement in saving energy and additives, as well as to implement them economically and sustainably.
We also take care of plant-specific optimization if this is sensible or mandatory for process optimization.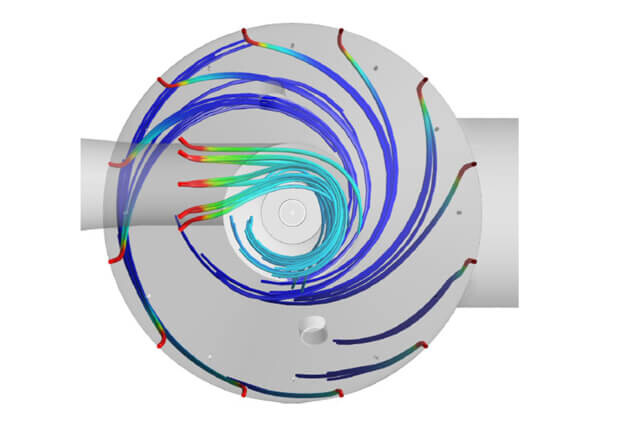 Plant optimization
Safety and resource conservation
Outdated assets often consume disproportionate resources and lead to high energy consumption, short maintenance intervals with high performance, or large downtime resulting in lost production. Obsolete technology also poses risks for users: mostly because they no longer adequately meet todays safety standards; but also because safety risks can arise in the event of sudden and unplanned outages.
Often old systems do not have to be completely replaced by new ones. A professionally planned and implemented plant optimization can contribute to making a complete plant, or selected components, more secure again with manageable resources.
Because plant optimization usually also improves the process boundary conditions, our customers secure a double advantage with this special service.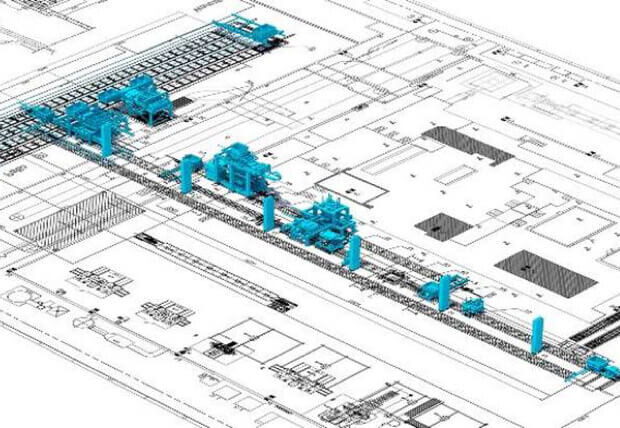 Best tools
For professional engineering services
The basis of good planning is the clarification of the facts and boundary conditions. This includes the creation of flowcharts, material and energy balances, recording the environment through 3D scans, site planning, and the exchange of technical information.
What you see is what you get – In the end we deliver what we have shown, specified and promised. For this we prefer to use proven tools in the planning
Cadison P&ID-Designer

Rule based, intelligent design software for creating flow diagrams and piping schemes

Fluids CFD Simulation

Fluid CFD simulation Numerical flow simulation to obtain the necessary knowledge for the creation of constructive solutions for specific tasks such as the detection of emissions, optimization of combustion processes, or the assessment of liquid bath dynamics

AutoCad Inventor für die Anlagenplanung

AutoCad Inventor for conceptual design Software with professional tools for three-dimensional, computer support mechanical design

EPLAN für die Elektrokonstruktion

EPLAN for the electrical construction Software for creating individual solutions in plant and control cabinet construction

Microsoft Teams


Microsoft teams the central place for teamwork, integrating Office and Skype and supporting distributed engineering with chats, meetings, notes, and attachments