Help shape industries - then and now
From the founding of the company - to the expansion of our competences and international holdings - to the development of innovative technologies: The history of the Küttner Group is defined by the claim to offer future-oriented plant construction solutions and to accept new challenges.
Trace the milestones in the history of our group and see for yourself the breadth of experience we have today to make your project successful.
Sewage sludge incineration in the fluidized bed
New joint venture KÜTTNER MARTIN GmbH
KÜTTNER and MARTIN combine their expertise in the construction and marketing of sewage sludge plants in order to be able to meet the growing demand in Europe for municipal waste management solutions.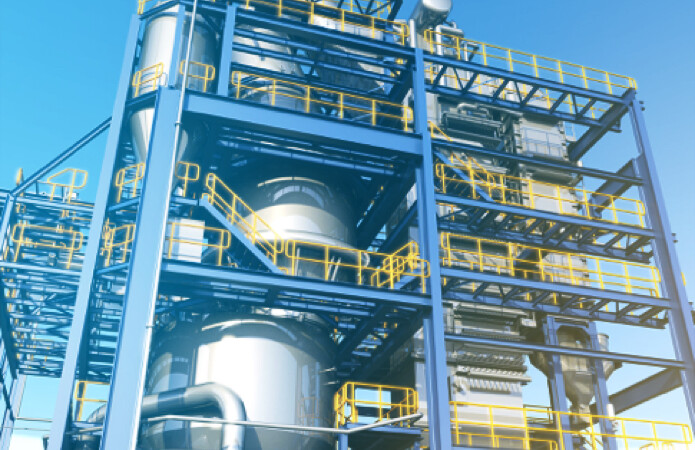 Municipal Sludge Incineration Großwilfersdorf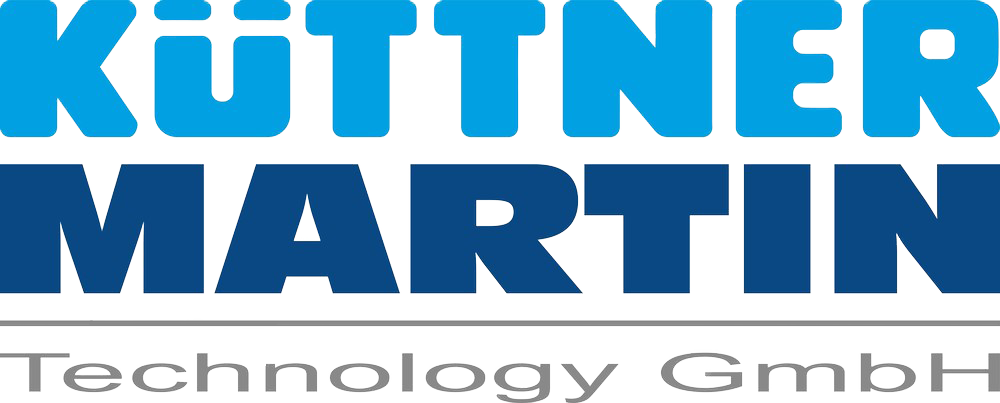 Municipal Sludge Incineration
Visit website
Mass-compensated casting cooler behind automatic molding machines
The Küttner Group has expanded its global foundry platform with three new business units for vibrating and forming technology in green and cold-sand, which perfectly complement Küttners core activity. All three have a traditional and high technical know-how in this area with all the necessary skills for planning, manufacturing / assembly, installation and commissioning.
Küttner Schwingtechnik is a joint venture with IFE Mineral Processing and builds separation channels, cast coolers and special conveying / screening machines for the foundry
Küttner Savelli is a joint venture with the founders and builds automatic molding plants and green sand processing plants
Küttner No-Bake Solutions is a successor company of I.M.F. do Brasil and build equipment for hand-molding.
This strategic extension allows Küttner to offer complete foundries: from melting and casting to sand processing and shaping to the emptying and cooling of castings.

Vibrating Equipment
Visit website

Foundry Technology
Visit website
Modernization of the processing structures with virtual commissioning in the "digital factory"
Up to 75 percent time savings when commissioning automation technology.
For the professional handling of major projects, we have reorganized our processing structures and brought our IT structure and engineering processes up to date.
The "virtual commissioning" makes it possible to check the flawless function of the automation technology even before the actual commissioning and to optimize control sequences and process steps. Several successful projects show that the simulation in the "digital factory" reduces the time required for commissioning by up to 75%. Because every day counts! Often, there is only a short time available for electrical commissioning after mechanical conversions. Thus, the fast and reliable testing and optimization of the hardware and the control software are crucial for the timely commissioning of each project.

Virtuelle Inbetriebnahme
M. Busch: Reconstruction in the inventory
After a thorough planning phase, foundry 3 was modernized in three steps to replace a nearly 30-year-old molding line and significantly increase quality and performance.
The six-week conversion was carried out in a three-shift assembly. During this time, Küttner employed and coordinated up to 300 fitters a day on the construction site.
Energy Technology
Our Energy team has emerged from GEA Wärmetechnik and is primarily concerned with the use of industrial process heat.
The central products are so-called heat pipes, which can transfer large amounts of heat between gaseous media. Typical applications are at the blast furnace, in cement plants, or gas compressor stations.
Overwiev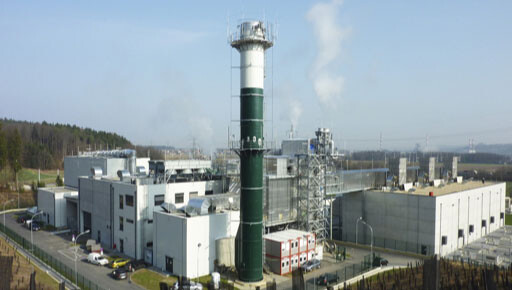 Wärmerückgewinnung an Gasverdichterstation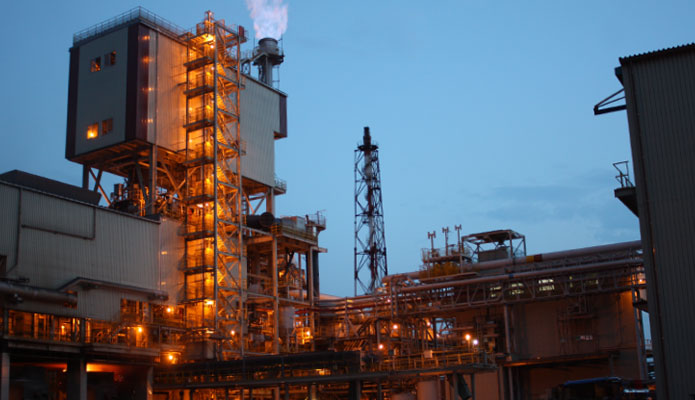 OXYCUP® shaft furnace technology
Zero-waste concept
Thyssenkrupp has been operating a shaft furnace developed by Küttner for more than 20 years, in which ferrous waste and bears are processed. Filter dusts and ferrous sludge are agglomerated into stones by the addition of coal dust and cement and melted down.
On this basis, further shaft furnaces were built for the Asian metallurgical industry for the utilization of iron, chromium and nickel containing residues or to produce pig iron from steel scrap.
More information about OXYCUP®
With the know-how from the cupola furnace, a special shaft furnace for 10 t / h copper scrap with an angular cross-section chamber for complete combustion of the blast furnace gases, a steam boiler, flue gas cooler, and bag filter were built.
Afterwards, Küttner received follow-up orders to optimize the ISASMELT furnace of the zinc smelter in Duisburg. These include the installation of a zinc dust and oxygen injection unit, new hot air blow molds and a chaff charging system, as well as the modernization of wet disintegrator gas scrubbing.
A good basis for further orders of metallurgically challenging tasks from all over Europe.
Overwiev
Process Automation
Quality management through simulation
Since 1992, Küttner Automation has been offering Küttner Group and direct control systems in the area of production and process planning, as well as electrical planning / electrical construction. With its own know-how, partnerships with manufacturers of automation systems and modern work equipment, products and procedures for solving complex tasks are created. With comprehensive qualifications - for example in the area of Industry 4.0 - an attractive innovation partner for international industrial companies!

Jubiläum bei Küttner Automation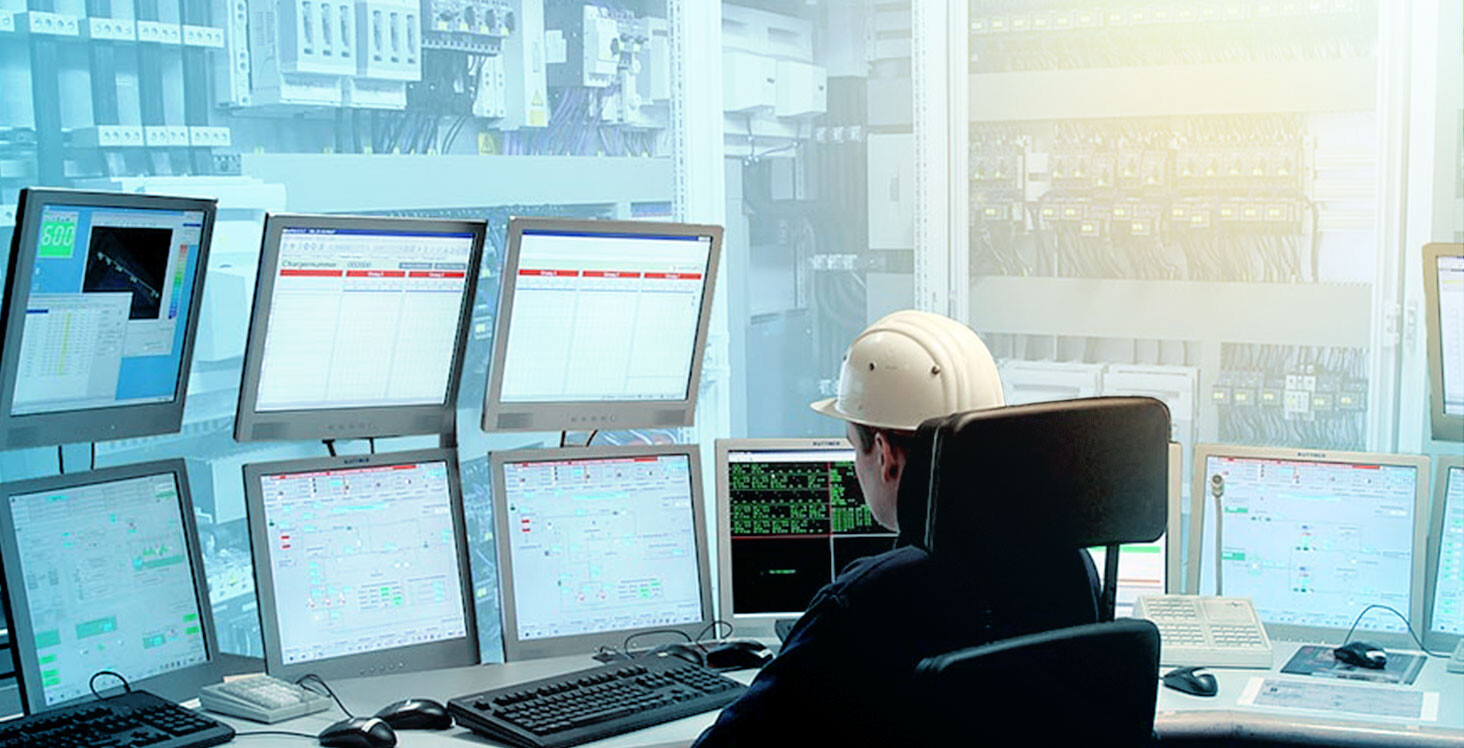 Digitization
With our automation solutions, we make a decisive contribution to the digitization of industrial production - for advantages such as increased efficiency and consistently high quality.
More
Entry into furnace construction
Initially licensed by Modern Equipment
Entry into the construction of hot wind cupola plants.
Through an American license, Küttner has built cupola furnaces for the European foundries and has developed a good and reliable automated system technology. In the 1990s, the Düsseldorfer Gesellschaft für Hüttenwerksanlagen was acquired with more than 300 references for cupola furnaces.
From the numerous process variants, the long-term furnace with hot blast and oxygen use for average melting capacities of 15 to 45 t / h has established itself as the best available technology.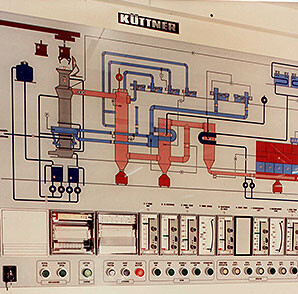 Bildbeschreibung

SC Küttner vs. 1. FC Köln in Belo Horizonte
Foundation Küttner do Brasil
International transfer and development of technological competence
In addition to the direct business for the European metallurgical plants, Küttner also delivered regularly via the large plant manufacturers and trading companies to the world. After Brazil, Küttner followed the metallurgical plants with its own new location, where it also manufactured its own plants, during peak periods with more than 300 of its own employees.
In the 1990s, additional national companies were set up in India and the USA in order to be able to serve these markets in their native language as well.
Building European local companies
France - Belgium - Italy - England - Spain
Through a stake in a French plant manufacturer initially developed the business with the French metallurgical and steel plants, and later with the Belgian plants. Küttner built up a structure to serve customers in their native language. The European expansion continued later with own country companies in Italy, England and Spain.
Drawing room in the new office building Bismarckstrasse
The breakthrough to the large-scale plant construction brought the completion of weighing equipment by steel construction in the form of band bridges, stages and belt systems. One focus was the construction of feeders for converter surcharges to LD steel mills, later also the construction of blending systems for blast furnaces. At that time, the area covered belt conveyors in ore handling in the harbor, ore crushing and screening plants, mixing plants, charge in blending plants of the blast furnace and the automatic assembly of batches of different iron carriers with coke and limestone to the abandonment of these batches in the blast furnace.
Founding of Dr.-Ing. Carl Küttner KG
Vibration technology and automation
As an "Engineers & Contractor", KÜTTNER sells equipment on its own account and has components and steel construction manufactured by subcontractors and delivered to the construction site, where the plants are assembled under Küttners supervision and handed over turnkey. At this time Dr.-Ing. Carl Küttner and Dr.-Ing. Hans-Günther Rachner the general partners, and Götz and Wolf Küttner the limited partners of the company.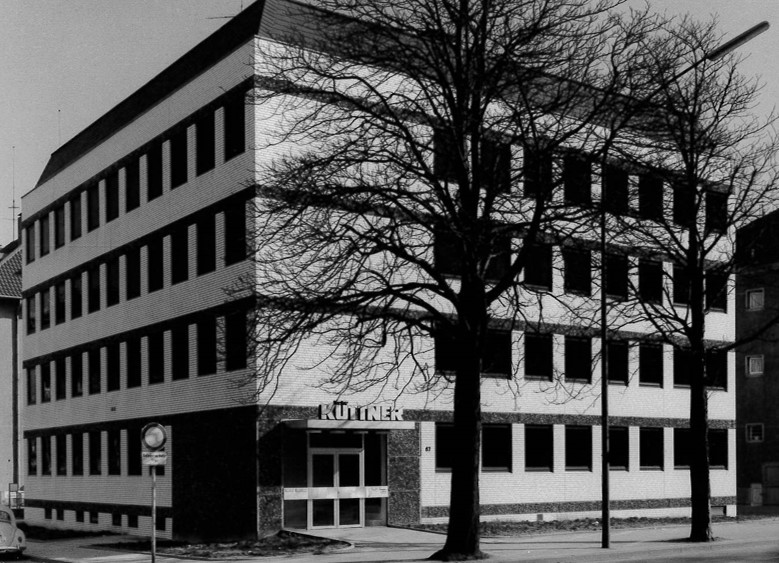 Bismarckstr. 67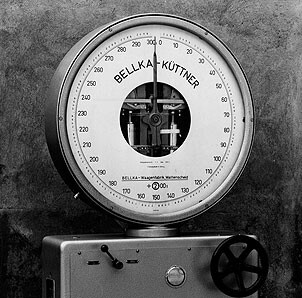 Piombino - Kreiszeigerpostament with built-in encoder for the electronic transmission of the analogue measured value.
Entry into plant engineering
About the construction of mechanical, later electronic scales
In addition to the sale of single vibratory feeders, the plant business moved more into the foreground. Devices were preferably supplied that were directly related to vibrating machines.
At the beginning of 1960, the companys work area was extended to electronic weighing technology. At the same time, the construction of electronic switchgear and control systems with measuring and control technology developed.
Foundation Dr.-Ing. Carl Küttner, Engineering and Trade Office
The roots of the corporate group
The company was originally founded as a sole proprietorship, and dealt increasingly with the representation of large engines and medium frequency converter in the field of vibration technology with the UHDE GmbH.
Initially, individual vibrating vibrators for bunkering were sold, which were further developed over the years to drive motors for all types of vibrating machines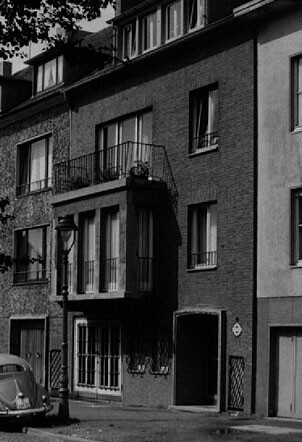 Das Büro in der Bertholdstraße, Essen