Küttner and Savelli | Good reasons for good sand
The fluctuation of molding properties is still the biggest cause of casting defects, as most preparation plants still follow the general standard without taking into account the specific needs of each application.
A particularly even sand can be achieved if test
the model data are available at the mixer and the recipe is adapted preventively to the product data;
the model data are available at the shake-out and the burned components are added early in a premixer.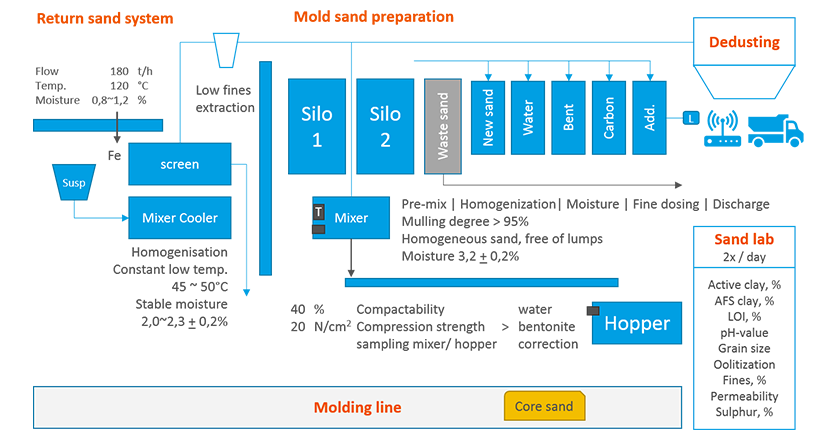 Besondere Merkmale
Essential features of the sand preparation:
Mixer or fluidized bed cooler with the respective advantages during homogenization or cooling
Premixer for balancing bentonite, carbon and filter dust losses with strongly fluctuating, core-intensive casting program
Intensive mixer with control of the green sand properties via compactibility and compressive strength
Return sand moisture measurement and prepared sand tester with integrated calibration routines
Belt systems and bucket elevators in foundry-like design
Material balance
test
Services
Complete green sand preparartion plants with central control
Sand coolers, sieves and mixers as single machines
Moisture measuring instruments and material testers
Spare and wear parts service
Company support and advice
Unsere Partner
Küttner and Savelli have the entire portfolio of foundry machines for sand processing and use this jointly.
Foundry technology
Küttner GmbH & Co. KG
Automation
Küttner Automation GmbH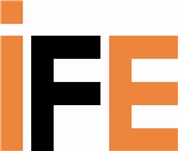 Vibrating Equipment
IFE Aufbereitungstechnik GmbH

Green sand technologies
Savelli Technologies S.r.l.
Foundry technology
Kuttner do Brasil