Using proven components to achieve top results
The Küttner Savelli molding lines use the effective Formimpress® process and can produce molds for a large variety of different castings with excellent molding properties.
In the FormImpress® process, short strokes are used to squeeze the pattern side in two steps against the multi-piston press head. This concept enables short cycle times and high production rates. For lines with 150 or 300 flasks/hour, the devices and peripherals are also equipped accordingly.

Besondere Merkmale
Key features of the FormImpress process:
Uniform mold hardness at an adjustable high level
Silent running molding process
Energy savings up to 30%
Performance increases up to 25%


Unsere Partner
The process of Formimpress molding was developed in Brescia at Savelli. Savelli has been part of the Küttner Group since 2018 and uses the foundry sales network. In large projects, the specialist departments work together.
Automation
Küttner Automation GmbH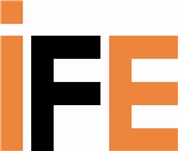 Vibrating Equipment
IFE Aufbereitungstechnik GmbH

Green sand technologies
Savelli Technologies S.r.l.