Casting separation and cooling
Separation and cooling parameters - as diverse as the castings
After ejection of the flasks, the castings are separated from the sand and are cooled. With over 70 years of experience in this field, we can offer various solutions for optimum handling along the entire process chain and recommend convincing concepts:
for casting handling, starting with shake-out, via casting cooling, shot blasting, transporting, sorting and fettling up to packaging;
for the return sand from the casting / sand separation via the transporting and conditioning up to the processing.
Through its participation in Küttner Savelli and Küttner Schwingtechnik, Küttner can now offer all the machines required in this area from its own design and production.
Ask our casting technology team for solutions to your task. Trust the experience of our engineers.
Besondere Merkmale
Main features of typical solutions:
Mold dump feeder for receiving the flask bales and feeding the shake-out conveyor
Adjustable shake-out conveyors, to take account of the pattern-dependent casting and molding properties
Infrastructure with heated retunr sand conveyors, vortex hoods for primary dust collection and noise protection enclosures
Casting coolers with forced air cooling and low foundation loads due to mass compensation
Sorting conveyors with sandwich designs and trough aspiration
Belt conveyors for casting and returns transport to the shot blasting machine and charging area
Services
Solutions with vibration technology
Cast cooler with forced cooling on plate belts / overhead conveyors
Integration of manipulators, cracking devices, blasting systems
Connection to dedusting / blasting systems
Unsere Partner
Küttner Schwingtechnik is specialized on Foundries.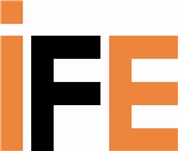 Vibrating Equipment
IFE Aufbereitungstechnik GmbH