Integration of complex plants
Owners Engineer – Supplier | Modernization – Greenfield – Turnkey
There are many buzzwords for assistance to modernize or build new foundries. Such measures are often a major challenge for manufacturing companies, where Küttner provides professional support as a foundry plant builder.
Holistic competence
In our almost 70-year history, we have realized numerous large-scale projects as general contractors or EPC contractors for our international customers. These include new buildings, as well as modernization projects for jobbing and automotive foundries, specialists in large casting and centrifugal casters.
This competence was significantly enhanced by investments and acquisitions of specialized foundry equipment suppliers. These include the GHW melting plant company, the engineering departments of the Bernsdorf foundry works and DÜKER iron works, and most recently Savelli Technologies and I.M.F. do Brasil.
500

Hot blast cupola furnace

200

Green sand preparation

150

Automatic molding lines
150

Centrifugal casting machines
We plan transparently and build responsibly for you
Depending on the spatial distance and the customer-specific concept of implementation, we apply not only for individual packages, but also for package solutions. These consist of molding lines, sand preparation, and casting cooling; or as a furnace integrator for automatic crane and charging systems, alloying units, charge cars, dedusting, and recooler systems; or as general contractor for complete foundries, providing essential key works of our own design and subsuppliers, such as integration of core shops, shot blasting, and filter systems.
The modernization and performance improvement in existing buildings requires a detailed recording of the plant inventory, precise planning in the structural limits, and usually must be carried out in tight time frames. The construction of new foundries often takes place in strategically selected locations – without the structure of suppliers and authorities familiar to foundries.
In the construction of foundry plants, Küttner likes to work with casters who master their manufacturing process, and is ready not only to plan, but also to take responsibility and deliver components completely. Collaboration through the construction and commissioning phase, until achievement of the target performance is our goal. Your casting is well known to us! Read more
Greensand systems
Küttner and Savelli have an impressive reference list in the area of large series foundries and perfectly complement their product range and service locations
At the center of our competence is Formimpress® - a molding process well established over the years, with high repeatability, adjustable at a high level of strength, produced by final squeezing of the pattern side. The purely mechanical compaction process is extremely energy efficient and achieves the highest capacities with the lowest operating costs. As a plant builder, we integrate the return sand transport, the sand cooling, the treatment, and the molding material supply. We also supply solutions for casting/sand separation and cooling with connection to shot blasting machines and sorting conveyors. We also supply the solution for casting/sand separation, casting cooling with connection to sorting and shot blasting systems, and take care of the crane systems, steel construction, noise, and sound insulation and air conditioning systems.
No-bake systems
Küttner has significantly expanded its product portfolio in heavy castings by acquiring I.M.F. do Brasil (today Küttner No-Bake Solutions). As a result, complete solutions for heavy castings with melting operations and automatic molding lines, as well as shake-out and all types of reclamation systems (mechanical, pneumatic, thermal) are now offered. Küttner has experience with all common sand systems - from no bake to phenol resin, Pep, and AlphaSet.
Special solutions
Under special solutions, we offer applications like core package molding and centrifugal casting. In the core package and stacking process, the entire
geometry of the mold is formed by sand cores. The individual cores are put together to form a package or stack. Küttner has implemented systems for backfilling core packages, pouring, cooling and shake-out in cooperation with Laempe and has developed its own process in a combined core-package centrifugal casting process for complex safety components.
Furthermore, horizontal and vertical centrifugal casting plants are produced in this area for the production of cylinder liners, soil pipes and a large number of cylindrical small series products.
Melting operations
Küttner builds modern melt shops with the highest availability and analytical accuracy.
For melt shops with induction furnaces, Küttner offers a complete integration package with automatic gantry cranes, alloying and transport systems, as well as charge cars. Integration also includes dedusting and recooling systems.
For melt shops with induction furnaces, Küttner offers a complete integration package with automatic gantry cranes, alloying and transport systems, as well as
charge cars. Integration also includes dedusting and recooling systems.
or the iron metallurgy, Küttner has its own solutions for the magnesium treatment such as: shaking ladles, immersion treatment, or wire injection systems. For
automatic molding and centrifugal casting machines, heated and unheated pouring units are used.
The Fourth Industrial Revolution
We have been a specialist in automation and database systems for decades and have in-depth knowledge of the production process of foundries. Our manufacturer independent applications are already efficient Industry 4.0 solutions at the interface between the production plant and the database.
Connecting all processes
Reliable data collection, its central management and real-time processing are indispensable foundations of modern planning systems in the context of Industry 4.0. Küttner Automation implements this connection, ensures quality appropriate planning and control of all processes as well as a high performance, secure data storage. In this way, we ensure maximum networking of production planning, quality control, product tracking and recording.
Customized from a single source
Your individual Industry 4.0 solution from Küttner includes planning, electrical and mechanical implementation, installation of network and computer systems, programming of controls and database systems, and final commissioning, including after-sales service.
Thanks to our specially developed simulation software, we are able to test your entire system, including data flow, before commissioning. This complete approach ensures consistently high quality and maximum compatibility along the value chain.
Küttner accompanies you on the following topics:
Less downtime – predictive planning taking into account existing raw materials
Predictive maintenance – less unplanned shutdowns – early detection of vulnerabilities
Conserving resources – less waste and therefore less wasted raw materials
Optimized production flow – dynamic adaptation and thus relocation of the complex production steps
Flexible production – as part of highly automated industrialized countries
User friendly production systems – display of all currently relevant data or errors
With the participation of our competent specialist teams
Our specialist teams are used to working independently, but also together to realize large-scale projects. In this way, we are flexible in order to handle small and large orders in the most important international foundry markets, with the same quality and reliability.
Foundry technology
Küttner GmbH & Co. KG
Automation
Küttner Automation GmbH
Heat Recovery
WÜRZ GMBH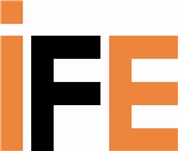 Vibrating Equipment
IFE Aufbereitungstechnik GmbH

Green sand technologies
Savelli Technologies S.r.l.
Foundry technology
Kuttner do Brasil
Kuttner No-Bake solutions

Küttner Savelli Machinery India Pvt. Ltd.

Ortadoğu Mineral San. Ve Tic.Ltd.Şti.